KaJacK
Noob






Number of posts

: 14


Age

: 24


Location

: Texas


Friend Code

: SoulSilver: 4169 8441 8885


Registration date :

2011-12-28


Subject: Hi eveyone!!!! Fri Dec 30, 2011 8:45 pm

---

Hey everyone!

The names KaJacK, i just got back into pokemon and would love to start battling as soon as I get my team together

!

A little about me:

-Favorite type- Steel,Rock, and Ground

-Games- Pearl,SoulSilver, and White

-Fav Pokes- Any steel, Feraligatr, Empoleon

I'm going to try and check here everyday so PM me if you wanna trade, battle, or whatever!
chomper
Trainer






Number of posts

: 466


Location

: Allen's Pokeball


Friend Code

: Fuck Wifi.


Registration date :

2011-01-20


Subject: Re: Hi eveyone!!!! Sun Jan 01, 2012 6:55 am

---

Hi welcome to the forums and what not. We have rock and steel gyms available feel free to ask me, frozone, mod or admin for a test to become the next gym leader.
Frozone
Admin






Number of posts

: 213


Ribbons

:
Elite Four Ice Master


Friend Code

: Gen 4: 1334 5302 2696
Gen 5: 5157 3888 4561


Registration date :

2011-01-16


Subject: Re: Hi eveyone!!!! Sun Jan 01, 2012 11:10 pm

---

Welcome! Looking forward to seeing more of you in the forum!!!!!! and looking forward to a battle!

_________________
Chrono
Admin






Number of posts

: 1504


Age

: 23


Location

: Space


Ribbons

: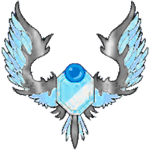 Friend Code

: 0000 0000 0000


Registration date :

2008-09-21


Subject: Re: Hi eveyone!!!! Wed Jan 04, 2012 2:16 pm

---

Hey welcome to the forum! hope you stay active
Sponsored content

Subject: Re: Hi eveyone!!!!

---