Ra
Rookie





Number of posts

: 88


Age

: 22


Location

: Houston, Texas


Badges

:



Friend Code

: Black2: 3740 7921 2599


Registration date :

2010-09-15


Subject: Ra's Dance Floor Thu Jun 20, 2013 2:57 pm

---

You have just lost a battle against one of the tough gym leaders here at Rayquaza forums. Depressed, you decide to take a stroll through the forest and reassess your strategy. As you walk, you see a strange, deserted town, and, like the foolish self you are, decide to enter it. Quickly enough, you are able to see that it's some abandoned western town that are depicted in those Old West movies. You walk stealthily towards an old tavern, thinking you might find some water or something to drink. When you walk in, however, you feel something click. Tick. Tock. Tick. Tock. The sound drives you crazy, but you're so panicked and frozen with fear that you can't move at all. In an instant, the floor collapses beneath you.

You feel nauseous, but you muster up enough strength to open your eyes and slowly get up on your feet. You look around, but all you can see is utter darkness. Suddenly, however, you notice a faint glint in the distance. You crawl slowly and heavily. Each minute seems like an hour. But suddenly you reach the light. When you finally put your hand on it and forcefully press it with anger, the light disappears. Pure Silence. Nothing. Crazed, you shout, "WHAT IS THIS? WHY THIS TORTURE? WHAT IS THIS TRICKERY? I WANNA GET --" 

Tink. Buzz. Tang. All these noises. You stop shouting and look around. A strong bright light from all over the place blinds you instantly. You faint again, how unfortunate. 

You hold your head. It hurts. It hurts so very much. You again slowly open your eyes. You're dizzy, but you see that the whole place is lit. You notice that you're in some kind of underground cavern. But suddenly... there's colorful lights everywhere. The floor is changing colors. There are strobe lights. There's a disco ball. So many colors. So little time. Everything is changing rapidly. Your head's dizzy still, but you manage to get a hold of yourself. You just can't imagine....a dance floor in the middle of nowhere? Underground? With...DUBSTEP?!

You can't hold it any longer and begin to faint again, but just as you're about to, the ground opens up a little towards the end of the floor. You stare there. For a while. And then decide to just faint again, when you start to see a silhouette of a person begin to appear. When the silhouette comes up completely out of the ground, the floor closes again. The music gets louder. And the lights get brighter. The person starts to walk towards you.

"Woo wee, Am I late again?" He holds out a hand and helps you lift you to your feet and hands you an oran and persim berry to get better. "Wow, I tried to get here earlier, but Meloetta here..." You notice a Meloetta in its Dance Form smiling at you. "...she just wanted to get ready to dance and look her best." Then you notice the Meloetta dance. Her beautiful moves and steps mesmerise you, until the mysterious person grabs a hold of you and says, "HEY! You ready?" Suddenly, he pushes you to the other side of the dance floor, and he retires to his side, the side where he come up from the ground. "Anyway," he continues, "introductions are in order. I am Ra, the leader of this normal type gym. And i am here to assess if you can move better than my pokemon." You just stare blankly, surprised at what has occurred before your eyes. You notice that he takes out a Pokeball. Just when he's about to release his first pokemon, he says, "Hmm, is it just hot in here, or is it just this pink?" 


 WELCOME TO MY NORMAL TYPE GYM!

The rules are as follows:

 Uber Clause: No Ubers allowed! (See Tiers List)

 Species Clause: You may not have more than one of the same exact Pokemon on your team.

 Sleep Clause: No two Pokemon can be asleep in a team at the same time (excludes self-induce sleep).


 Item Clause: You may use more than one of the same item. However, no more than one focus sash, and no hax items are allowed.

 Evasion Clause: Moves that increase evasiveness or lower your opponent's accuracy are banned (it's all about luck then)

 OHKO Clause: No OHKO Moves (Horn Drill, Sheer Cold, etc.). Also makes the game about luck.

 Self KO Clause: This is rare but necessary. If you and your opponent are on your last Pokemon, do not use moves like explosion to induce a draw. It will lead to a victory of the Gym Leader.

 Moody Clause: A team cannot have a Pokemon with the ability Moody. 

 Super-Effective Clause: You may not use more than two fighting types.

 If you defeat me, you will receive the basic badge:

Winners:

Jin Kisaragi

Dr. Flame

Gabe

AK

Green Charizard

Losers:

Frozone



Last edited by Ra on Sat Jun 29, 2013 1:06 pm; edited 10 times in total
Chrono
Admin






Number of posts

: 1504


Age

: 22


Location

: Space


Ribbons

: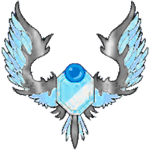 Friend Code

: 0000 0000 0000


Registration date :

2008-09-21


Subject: Re: Ra's Dance Floor Thu Jun 20, 2013 3:06 pm

---

Ra that is a crazy intro lol good luck with your battles!
Pawn
Frontier Brain






Number of posts

: 715


Age

: 23


Location

: Ontario, Canada


Symbols

:



Friend Code

: 0432 5553 5950 - diamond
0819 3370 9446 - white


Registration date :

2011-02-12


Subject: Re: Ra's Dance Floor Thu Jun 20, 2013 3:33 pm

---

CONGRATZ ON THE GYM BROSKIIIIIII!!!!!
Ra
Rookie





Number of posts

: 88


Age

: 22


Location

: Houston, Texas


Badges

:



Friend Code

: Black2: 3740 7921 2599


Registration date :

2010-09-15


Subject: Re: Ra's Dance Floor Thu Jun 20, 2013 4:43 pm

---

Thank you all!
Ito le Typhlito
Admin






Number of posts

: 1901


Age

: 26


Location

: MA, USA


Ribbons

: Fire/Grass E4





Friend Code

: SoulSilver
0605 0667 5485
White
0905 6828 1373


Registration date :

2011-01-22


Subject: Re: Ra's Dance Floor Thu Jun 20, 2013 5:17 pm

---

lolol nice intro ra! Congratz! lookin forward to battling you again

_________________

Much Doge. Wow
Starmie
Frontier Brain






Number of posts

: 56


Location

: its a secret....


Friend Code

: Showdown


Registration date :

2013-02-21


Subject: Re: Ra's Dance Floor Thu Jun 20, 2013 5:39 pm

---

Lol that intro XD ,

  congrats on the gym
Ra
Rookie





Number of posts

: 88


Age

: 22


Location

: Houston, Texas


Badges

:



Friend Code

: Black2: 3740 7921 2599


Registration date :

2010-09-15


Subject: Re: Ra's Dance Floor Thu Jun 20, 2013 7:28 pm

---
Akuma
Noob






Number of posts

: 13


Age

: 20


Location

: Arizona


Friend Code

: 4170 5771 0278 soul silver 2108 9960 6873 Pokemon black


Registration date :

2013-06-18


Subject: Re: Ra's Dance Floor Thu Jun 20, 2013 11:04 pm

---

That intro was awesome xD
Congrats and good luck ~
Ra
Rookie





Number of posts

: 88


Age

: 22


Location

: Houston, Texas


Badges

:



Friend Code

: Black2: 3740 7921 2599


Registration date :

2010-09-15


Subject: Re: Ra's Dance Floor Thu Jun 20, 2013 11:16 pm

---
Sponsored content

Subject: Re: Ra's Dance Floor

---