Geedee
Noob







Number of posts

: 1


Friend Code

: 2466 2898 6682


Registration date :

2014-06-10


Subject: I came here to win and chew bubble gum. and I'm all out of gum. Tue Jun 10, 2014 3:51 pm

---

Yup. Saw someone bring up your forum on a question and answer site.

Saw you have a gym leader/league challenge.

Pretty new to the competitive scene, so I figured I'd just dive in head first.

So... let's do this.
Chrono
Admin






Number of posts

: 1504


Age

: 23


Location

: Space


Ribbons

: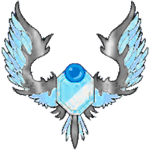 Friend Code

: 0000 0000 0000


Registration date :

2008-09-21


Subject: Re: I came here to win and chew bubble gum. and I'm all out of gum. Tue Jun 10, 2014 5:13 pm

---

Hello there and welcome to the forum..

Post lots and don't be afraid too! IF you are looking for a battle or want to be a gym leader as such just post away.

Anyway I hope to see you around and maybe battle soon
Ito le Typhlito
Admin






Number of posts

: 1901


Age

: 26


Location

: MA, USA


Ribbons

: Fire/Grass E4





Friend Code

: SoulSilver
0605 0667 5485
White
0905 6828 1373


Registration date :

2011-01-22


Subject: Re: I came here to win and chew bubble gum. and I'm all out of gum. Sat Jun 21, 2014 12:18 pm

---

yep welcome to the forum. :]

_________________

Much Doge. Wow
Sponsored content

Subject: Re: I came here to win and chew bubble gum. and I'm all out of gum.

---